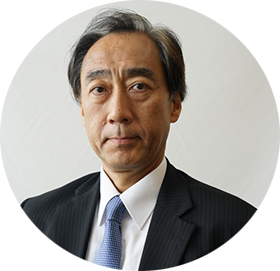 Tsuguya Ieda, CEO
Tsuguya Ieda is the Chief Executive Officer of JBIC IG Partners. His professional career started at the Export-Import Bank of Japan (now Japan Bank for International Cooperation) and includes loans for developing counties in the infrastructure field, project finance for Independent Power Producers (IPP), loans for acquisition of natural resource interests, structured finance for oil and gas field development projects of the state oil companies, support for overseas business development of small and medium-sized enterprises to ASEAN and Mexico, and so on. Also, he served as Head of Credit Department, Director General of HRM, Executive Officer for West Japan and so on. Prior to JBIC IG, he served as Advisor for Debt Capital Markets of Nomura Securities Co., Ltd..
He graduated from the Faculty of Economics at Hitotsubashi University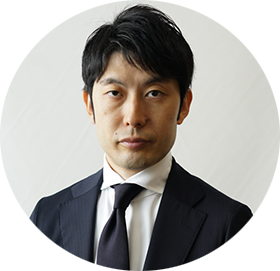 Makoto Shiono, CIO
Makoto Shiono is a Chief Investment Officer at JBIC IG Partners and a Partner at Industrial Growth Platform Inc. His professional career includes time with Citibank, Goldman Sachs, Bain & Company and Livedoor Securities where he was head of investment banking division. He has been provided strategic, M&A advice for a wide range of corporate clients in a variety of industries including Technology start-ups and governmental organizations. He has 15 years of experience in private equity investments. He also wrote several books on Business, Laws and Artificial Intelligence published in Japan.
He received BA in Law from Keio University and earned master's degree from the Washington University in St. Louis, School of Law.
The global political and economic landscape becomes increasingly uncertain, and the business environment is changing and entering a new phase with cutting-edge technologies such as AI and IoT.
To outpace global competition and achieve sustainable growth, Japanese companies need to accelerate overseas expansion by making full use of their technological capabilities for producing high-quality products. It is more important than ever to capture growth in overseas markets and develop strategic alliances with overseas companies with technological advantages and growth potential.
We, JBIC IG Partners, strive to deliver investment and business opportunities to globally active companies, and contribute to the Japan's industry by leveraging experiences and strengths of both Japan Bank for International Cooperation (JBIC) and Industrial Growth Platform, Inc.(IGPI). Further, we closely work with our investment partners in sourcing and execution of investments.
We are committed to creating value to meet the strategic needs of our partners and investors, and contributing to the growth of the Japanese economy.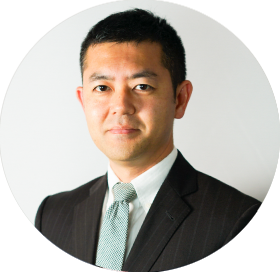 Toshi Amanuma
Toshi started his career at strategy consulting firm Bain & Company, and continued to gain experience at Sony Corporation and MIT-spinoff biotechnology firm 3-D Matrix. He contributed to consulting projects ranging from business due-diligence, business turnaround, operational performance improvement and new market entry at Bain's Tokyo and Sydney offices. At Sony, Toshi was involved in evaluating various technology seeds at the HQ R&D department, and co-created a network-service development team. Most recently he was managing director of 3-D Matrix EMEA, based in the UK/Netherlands, and was responsible for commercializing an innovative medical device product across the EMEA region.
Toshi received his MBA from the Tuck School of Business at Dartmouth College, and his MS from Waseda University.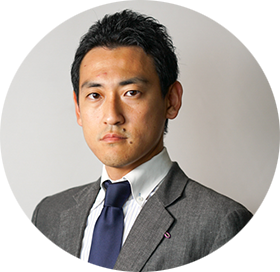 Tomosaku Sohara
Prior to joining JBIC IG Partners Tomosaku Sohara was engaged in finance for clean-tech projects with several Japanese companies in Nordic region (e.g. Finland, Iceland, Lithuania), creation and investment in funds for energy efficiency including storage battery project in Europe and other region with multinational investment institutions, and policy and strategy planning for venture capital and other fund investment and M&A business investment at Japan Bank for International Cooperation (JBIC). He also worked as a representative at Mexico City, Mexico for about three years from 2010, where he was involved in automobile sector including financing to promotion project of EV (Electric Vehicle) in Costa Rica and manufacturing automobile products in Mexico.
He received his BA in Economics from Keio University.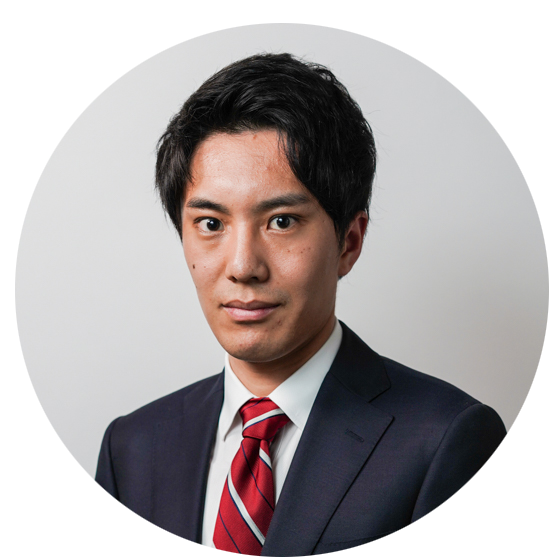 Taro Hizume
Taro Hizume started his career at Mitsui & Co., Ltd., where he gained experience in investments and financing arrangements in transportation and shipping industries. Prior to joining JBIC IG Partners, he was involved in M&A advisory and strategic planning at Industrial Growth Platform, Inc. (IGPI).
He received his MS in Pharmaceutical Sciences from the University of Tokyo.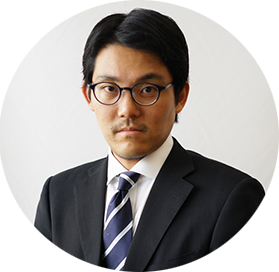 Shinichi Nikkuni
At McKinsey and IGPI, Shinichi Nikkuni was involved with various consulting projects in manufacturing, ICT, healthcare, and utility industries. Regarding to his startup experience, he executed an investment in a biotech start-up together with the University of Tokyo Edge Capital and other VCs, and furthermore co-founded a cleantech startup based on research at the Department of Chemistry, the University of Cambridge. Just prior to JBIC IG Partners, he worked for the Ministry of Economy, Trade, and Industry (METI) in Japan to compile the New Industrial Structure Vision towards 2030s when deep technologies such as AI, IoT, BigData etc. supposedly flourish and change the economy and society.
He graduated from Faculty of Law of the University of Tokyo and holds an MBA from University of Cambridge Judge Business School.